Pinks provides basement waterproofing and remodeling services to home and commercial property owners in Fairfield County Connecticut.
Contact Us for a Free Cost Analysis at 1-800-704-0543
The most important consideration with basement remodeling is moisture. There are unlimited ways moisture works it's way into basement. You may not see it, but it's there.
Moisture wicks through cement foundation walls and floor in the form of vapor. Called hydrostatic pressure, the force can be extreme enough to penetrate the pores constantly pushing through.
You likely feel it. It's cold and damp. Heat alone will not cure the problem.
Basement Waterproofing and Remodeling Considerations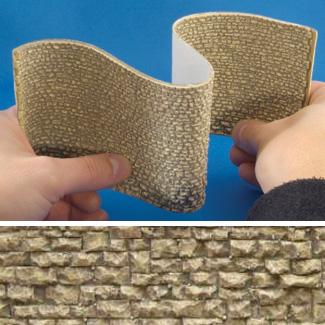 Moisture Sources – Rainwater and faulty gutters are frequently a cause. Rain will work it's way through your foundation and abutting earth. Without a drainage system, water sits there. It needs to go somewhere.
As pressure builds, water will push through your foundation walls. It can also travel down and under your concrete floor. The extreme pressure will push moisture upwards. Eventually moisture works through the floor. The moisture vapor is now in your basement.
Moisture causes rust, mildew and mold not to mention the unpleasant feeling of a moist, damp basement.
Solving your basement waterproofing issue is the first step before remodeling.
Basement Flooring – The best flooring is decorative concrete. There are countless decorative options. The reality is most people only need a nice, smooth gray with area rugs.
The process is to apply a self leveling overlay approximately ¼ inch thick. We can use integral color or topic colors with dyes. Then we seal the floor with a waterbased matte or glossy finish. Easy to maintain, helps cap moisture. If there is excessive moisture, we can apply a moisture mitigation primer before the overlay.
Radiant Heat – Radiant heat is a luxury in basements. But not all floors are ideal. Contact us to discuss the options and cost solutions.
Walls – If your concrete or block walls are accessible, we apply a waterproofing painting or high build coating depending on moisture levels. We also repair cracks as a moisture prevention.
Finish Walls – Wall are framed, insulated then application of drywall or cement board.
Bacteria Proofing Wall Paint – Paint Shield is an outstanding paint for basement walls. According to their website, this microbicidal paint bills infection causing bacteria after two hours of exposure on paint. Though this is primarily intended for use in hospitals, it can also be applied in basements.
Electric – Many people today build out basements for home theaters, game rooms and playrooms. Electric and cable needs to be installed prior to installing drywall or cement board. Afterwards, outlets are installed.
Ceilings – Drop Ceilings as well as painted drywall are the two most common options. As part of the design process, choice of lighting needs to be considered. There are so many great options that are ideal.
About Pinks Located in Greenwich, Fairfield County CT
Pinks Concrete Design also has Pinks Home Services basement waterproofing and remodeling, as well as complete remodeling and property management.
We provide commercial and residential concrete restoration, coatings and remodeling in Westport, New Canaan, Wilton, Darien, Stamford and Greenwich.
Contact us today to discuss your requirement.