Concrete Restoration Services
Concrete restoration is meant for repairing, restoring, and beautifying worn-out concrete and giving it a new vibrant life! Whether you are looking for epoxy floor repair services to conceal surface imperfections or to transform a boring concrete surface into an exquisite stained flooring, concrete experts at Pink's Concrete Design can help!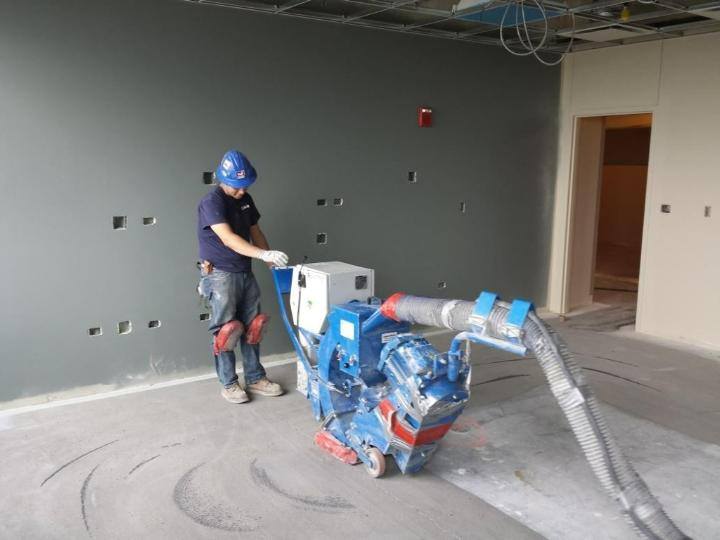 Now you can beautify your boring floor with a decorative concrete flooring design and lift the face your entire space with the help of experts. At Pink's Concrete Design, we pride ourselves on offering plenty of concrete restoration options to enhance your interior flooring or revamp your exterior hardscape. We are concrete specialists, who keep up with the top trends in the industry and are professionally trained in concrete restoration, repair, staining, polishing, coating, microptopping, and much more.
Our technical pros can permanently conceal surface imperfections, repair broken, cracked concrete, and resolve water drainage issues through the skilful use of concrete micro toppings and underlayments. As concrete restoration and repair experts, we can not only repair the damage to your concrete floor, but also enhance its aesthetic qualities with advanced decorative overlays, concrete epoxy coating, or concrete microtopping and give it a complete facelift at an amazing cost.
We offer concrete restoration and microtopping services to transform your discolored, contaminated concrete into a blank canvas.
Our decorative overlay products are well known for their durability, bonding quality, and strength and can you give any look imaginable to your floor with a concrete overlay.
With our stamped overlay services, you can easily achieve the aesthetic quality of conventional stamped concrete.
Concrete Restoration & Microtopping Specialists
We believe microptopping and overlay are the best resurfacing ways to turn your old, worn cement floor into a new work of art, saving both time and money. Our overlay experts fill in the voids and cracks and prepare the stained and tainted concrete floor for the application of a super hard microtopping that makes it a super smooth surface with uniform color and texture. As concrete restoration and resurfacing experts, we take pride in having helped several clients achieve smooth decorative concrete floors in Greenwich, New Canaan, Stamford, Fairfield, Darien, Weston, and surrounding areas.